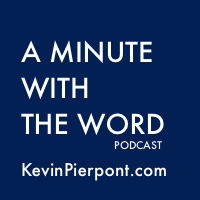 It is possible to know endurance and patience with joy in the Christian life, but only with God's help. Listen now to this episode of A Minute With The Word podcast.
Episode 10: Download MP3

For more on the topic of joy I highly recommend The Joy Project available in paperback at Amazon.com or download the ebook for free at DesiringGod.com.