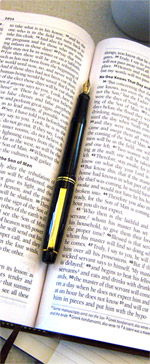 The study of God's Word shouldn't be something you fear or think you can't do. You can study the Bible. Here's a classic article by John MacArthur that will help you study the Bible for yourself.
MacArthur gives 5 steps to get you started:
Step 1 – Reading
Step 2 – Interpreting
Step 3 – Evaluating
Step 4 – Applying
Step 5 – Correlating
So go read Simple Steps to Solid Study and re-read and use as a guide these simple steps and learn to love and grow by the study of God's Word.