We're excited to share some big news with you about our family. In mid April the Board of Camp Barakel, located in the northern lower peninsula of Michigan, met and approved us as missionary appointees to join the full time staff of Camp Barakel.
We've been praying for God's leading for some time about whether the Lord would have us join the full-time resident missionary staff of Camp Barakel. God has opened many doors and has given us the opportunity and clear direction. Our hope is that we will be fully supported and ready to move to Camp Barakel by March 1, 2017.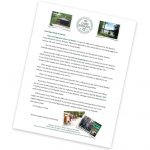 We'll begin sending out our first prayer letter in the next few days which will explain our future roles at Camp Barakel and our support need.
Would you begin praying for us today? Pray for wisdom, strength and provision from the Lord on our behalf.
We're asking the Lord to gather to Himself people willing to commit to supporting us through their sacrificial gifts to Him on our behalf, a fragrant offering, a sacrifice acceptable and pleasing to God (Phil. 4:18).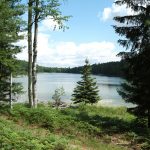 Will you join our team by committing to pray for us?
Are you willing to join our support team with your regular gifts to God on our behalf?
Contact us here or by Email if you would like to partner with us. We will be honored to have you join our team.
This will be a big change for us after many years of Pastoral ministry, but I've been encouraged by our friend Maynard Belt who says, "When God wants a job done, faith gets the contract." Certainly our hope must not rest "in the wisdom of men but in the power of God" (1 Cor. 2:5). So by faith we are praying and waiting on the Lord. Will you join us in prayer? Will you join our support team?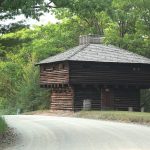 I continue to serve as Pastor at First Baptist Church here in Mount Pleasant, Michigan while the leadership begins the search for their next Pastor. We're trusting the Lord's timing in all this. Everything depends on God's provision and we know that His timing is always perfect.
We also know that the Lord will be stretching and strengthening our faith in the months ahead as we anticipate the transition in ministry to Camp Barakel. Pray for us as we apply the truth of Philippians 4:6 to our lives seeking not to be "anxious about anything, but in everything by prayer and supplication with thanksgiving" we're letting our requests "be made known to God".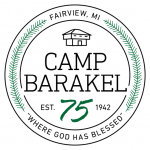 Camp Barakel is a ministry that has continued for 75 years by God's provision through the faithful work and sacrificial giving of many people. We're looking forward to the privilege of working alongside many more people to continue spreading the Gospel to people of all ages.
We'll be posting regular updates here on the website but the best way to receive the latest news is by joining our email newsletter here. If you want to be certain you receive our prayer letter by mail please send us your mailing address through our contact form or Email me directly.
Join the Pierponts Support Team
See more Camp Barakel posts…
[display-posts category="camp-barakel" exclude_current="true" posts_per_page="5″]