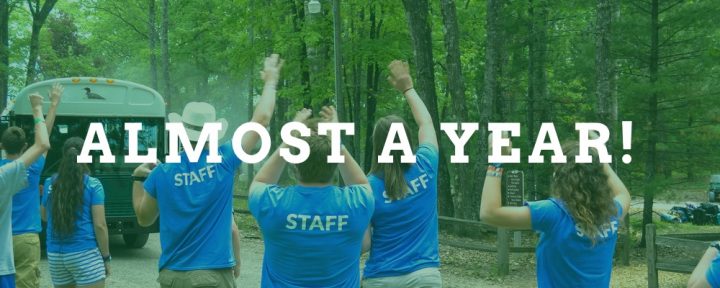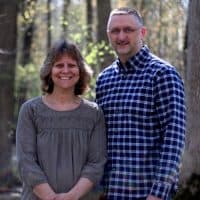 It is hard to believe it's been almost a year since we were approved by the board of Camp Barakel to become Resident Missionary Staff Appointees. About 10 months ago we mailed our first prayer letter asking you to prayerfully consider joining our prayer and financial support teams. Since then God has provided commitments for 62% of our needed support. We praise God for this and thank you who have committed to pray for us and you who have committed to join our support team.
Will you pray with us that God will provide the monthly support commitments needed to take us to Barakel before the first buses roll this summer? Our church is actively searching for their next pastor. We are finalizing preparations this week to list our house for sale. And we are asking God to provide and trusting Him for His perfect timing in everything.
Why are we excited to be joining the faithful servants of Jesus at Camp Barakel? It's all about the opportunity to see the Gospel of Jesus Christ proclaimed to the nearly 10,000 people in the year round ministry of camp each year.
Speaking with my older brother Ken last week, who has been preaching at camps and retreats at Barakel for many years, he shared an encouraging story about the ministry of Barakel and gave me permission to share it with you.
Ken writes:
A few summers ago at Camp Barakel, a teenage boy camper came up to me to talk after chapel. He was an eager camper. He was verbal and engaged. His family situation was very difficult because his mom had died that year and his dad had troubles of his own beyond being a single dad.

"What church do you attend?" I asked.

"I don't really go to church but I used to go to AWANA and the people from the church paid my way to camp,"

Our daughter Hope was a camper that week. One evening she was sick and I took her to town for medicine. As we drove back toward camp through the night the car was quiet. The car lights shown out onto the dark road ahead.

"Dad."

"What, Hope?"

"You know that boy who came up to talk to you after chapel?"

"Yes?"

"He caught me out in the woods during ambush tonight…"

"Really?"

"We walked in together. He said something I thought you should know…"

"What did he say, Hope?" I asked

"We were just walking in and he said, 'Isn't this the most wonderful place in the world. Everyone loves you here and they all talk about Jesus. I just love this place.' "

Later in the week I sat with the boy and we dangled our feet in Shear Lake and talked. I encouraged him to return to volunteer as an engineer and attend High School week the next summer.

The week after camp his dad called me and told me that he picked him up from camp and drove to Indianapolis. Dad said; "He talked non-stop about Camp Barakel all the way to Indianapolis.

When I returned to camp the next summer they told me that the boy already spent two weeks at Barakel that summer. Maybe someday he will be the camp speaker—it really is one of the most wonderful places on earth. Everyone loves you there and they all talk about Jesus all the time.
This is one of the many reasons why we believe the ministry of Camp Barakel is important and why we're so happy to see God preparing us to be a part of the ministry there.
Thank you again for praying for us and for your commitments of support!