John R. Greening, says this about the concerns Timothy faced in the church that Paul addressed in the book of 1 Timothy that we've been studying in recent weeks.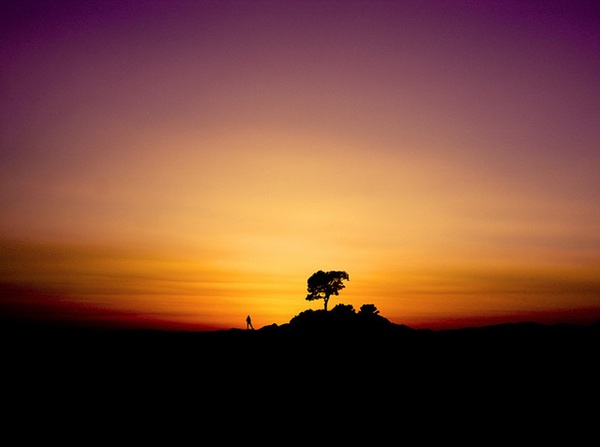 Photo by: Peyman (Creative Commons)
"A quick survey of the first epistle to [Timothy] will reveal what [he] was up against in the Church at Ephesus:

He had contemplated resigning his ministry in Ephesus (1 Tim. 1:3; Paul had urged Timothy to remain in Ephesus).
Problems existed in the educational ministries (1:3-7, 4:1-3, 6:3-5).
Modesty in wardrobe was an issue (2:9, 10).
Women were usurping authority from men (2:11-15).
Some were distorting the process of spiritual development (4:4-10).
People complained about the worship services (4:11-16).
Pastoral staff salaries were substandard (5:17, 18).
People were criticizing the pastoral staff (5:19-25).
Labor-relations issues were dividing the congregation (6:1-5).
Materialism was influencing the lifestyle of some believers (6:6-19)." (Back to the Basics of Ministry, pgs. 29-30 — John R. Greening is President of the General Association of Regular Baptist Churches)
These were some of the problems Timothy faced and today the church still must deal with some of these same problems.
Last week as we looked at the first seven verses of 1 Timothy 2 we discovered the instruction by Paul to Timothy to pray and especially pray for those in authority over us.
The reason we should be praying for those in authority over us is that they have the power to either help or hinder the spread of the Gospel. And God's desire is for all the world to be saved. His desire is for us to not loose hope for anyone in need of salvation through Jesus Christ. We know that not all will be saved but God would have us be yielded to His desire none-the-less because 2 Peter 3:9 reminds us that…
9 The Lord is not slow about His promise, as some count slowness, but is patient toward you, not wishing for any to perish but for all to come to repentance. (NASB)
So we approach the scriptures with this timely reminder, from our last study, to pray for those in authority over us. We should pray for a favorable environment in which to share the gospel. And in these days when it seems everywhere we turn our society is doing it's best to remove any mention of God from public view we are reminded to pray. Some would say we must take action to preserve our rights and freedoms. But God's Word says pray; first things first – Pray! Let's look at 1 Timothy 2:8.
I desire therefore that the men pray everywhere, lifting up holy hands, without wrath and doubting;
We have a statement from Paul in verse 8 that men should be praying in the local church. Certainly Paul wanted all Christians to pray for those in authority that there would be an understanding and acceptance of spiritual truth. But the emphasis here is on the men praying and leading in the public worship services. We know this because in the next verse (9) Paul addresses the woman separately.
Lord willing we'll be discussing the role of women in the church in the weeks ahead, but let's first discuss the responsibility of men in the church. I don't want to assume that it's obvious to everyone so let's understand the importance of men praying in the church.
There are a couple of things I want to be clear about. When we speak of the church we mean the people that gather together to worship and study the scriptures. The building we call the church is what we use to house the church [the people] for worship services and other activities of equipping and fellowship.
Understand also that men, praying in church is not the only place they should be praying. Although, men praying anywhere and everywhere, is not necessarily the idea Paul was trying to convey. The statement conveys the idea of men all over. The Jew and the Gentile. Men of all races, all believing men, everywhere, should be praying.
I have been acquainted with churches where the women were the more faithful pray-ers of the church. It is a good thing for the women of the church to be faithful in prayer. Some of the most faithful in prayer for my ministry over the years have been elderly shut-in ladies who had a real burden and gift for faithful prayer. Those women have been a tremendous blessing to me.
But let's understand that it is a shame when men fail to commit themselves to prayer. Evidence of this can be seen in the weekly prayer meeting of many churches. They often see far more women in attendance for prayer meetings than men.
The problem is not that more women than men pray. The real truth is that the women of our churches are the more faithful pray-ers often because they are more concerned about their family's spiritual lives than the men. They are often more concerned about the problems their neighbors face than the men. They are often more concerned about the local school system than the men. So they are more likely to realize the need for prayer. They are more likely to go to church than the men. And they are more likely being strengthened by the teaching of the Word than the men. And too often the ladies are the only ones teaching spiritual truths to their children. Now we know that this is not always the case. But it is far too often the case.
If the church is to stand a chance at having an impact in today's society there must be faithful men found in prayer in this body of believers, we call the church. Praying men will most likely be striving to be spiritually equipped men. Praying men will be teaching the truths of the scriptures to their families. Praying men will be equipped to lead the church. So it is extremely important that the men of the church be praying men.
That's what Paul is saying when he speaks in verse 8 about men praying, "lifting up holy hands."
It was common for Jewish men to pray with their arms outstretched and hands open. We traditionally bow our heads and close our eyes when we pray. But that is merely traditional. It isn't commanded in scripture. We find in the bible various postures in prayer, like standing, bowing down, kneeling and falling on the face. But we know also from 1 Samuel 16:7 that God does not look at the things man looks at. We judge each other based on how we look, by our posture, but God looks at the heart. So it is not the traditional posture we take in prayer but the posture of our hearts.
You may during a Wednesday evening prayer service see one or two of us on our knees in prayer but far more important than our outward posture is our inward posture.
What is your hearts attitude toward God? Are you truly committed to serving Him faithfully and obediently?
In the last half of verse 8 Paul notes three things that ought to be true of the praying believer and the posture of his heart.
Paul isn't just telling men in the church to merely be praying but he is speaking to the condition of the heart. And this applies to all believers, men and women and young people and children.
The first thing that must be true of all praying believers is that when we come to the Lord in prayer we must be doing so with holy hands. What Paul means by "holy hands" is a holy life or a clean life, a life clean and committed to Christ. We find examples of clean hands being symbolic of a clean heart in 2 Samuel 22:21
21 "The LORD rewarded me according to my righteousness; According to the cleanness of my hands He has recompensed me. (NIV – rewarded me.)
We find the same idea in Psalm 24:4 & 5
4 He who has clean hands and a pure heart, Who has not lifted up his soul to an idol, Nor sworn deceitfully.
5 He shall receive blessing from the LORD, And righteousness from the God of his salvation.
We are reminded in Psalm 66:18 that if we cherish sin in our hearts – understand this – if we refuse to repent of our sins, the Lord will not listen to our prayers. And we know from James 5:16 that the prayer of a righteous man is powerful and effective. Don't hide sin in your heart. Don't allow un-confessed sin to hinder your praying.
Paul instructs and reminds us here that an important requirement for our praying to be effective is to be sure our heart is right with God. If we have hidden sin in our lives our prayers are useless. If we have an area in our lives that we are unwilling to yield to Christ our prayer will be hindered. If we choose to confess some sins but not others our praying will be useless.
The second thing that must be true of praying believers is that our hearts must be right with one another. When Paul says that we must be praying without wrath (NIV – without anger) he is instructing us in the attitude we ought to have toward each other. Have you ever noticed how difficult it is to take time to pray when you have recently been cross with your spouse, or neighbor or brother or sister? Maybe you've just been in a shouting match with your teenager. Or maybe you can hardly bring yourself to pray when you know you are on your way to work soon and you'll have to deal with that difficult person again – the thought of having to deal with that person makes you angry.
We've each experienced this kind of thing haven't we? It is right after the times I've had a disagreement with my wife or gotten cross with my children that I find I can hardly bring myself to pray. And the longer I stay upset the longer it is before I go to the Lord in prayer. Jeremy Taylor observed, "Anger is a perfect alienation of the mind from prayer." (Expositors Bible Comm. 1 Tim. 2:8, quoted by Bernard, p. 44)
Satan loves it when we allow this to happen. Satan takes great delight in our un-confessed anger alienating us from prayer. But this is not the way God wants it. He wants us to keep our relationships with one another right, forgiving others and asking forgiveness for our wrong attitudes or actions toward them. Then we will not be discouraged from praying. And when we do pray, the Lord will hear us. Our prayer will not be hindered but will be powerful and effective.
This happens in the church also. Sometimes our differences rub one another the wrong way. We get out of sorts with each other and soon if we do try to pray we find ourselves praying empty prayers. Understand this; God intended for our differences to complement each other and to better fulfill his purposes through the body of believers. We see this in Romans 12:5-6. "5 so we, being many, are one body in Christ, and individually members of one another. 6 Having then gifts differing according to the grace that is given to us…"
God intends for your strengths to compliment his weaknesses and his strengths to compliment your weaknesses. And the question I have to ask is, How can we expect to be attracting others to Christ if we believers can't get along with one another? And it is certain we will not see God's church be an effective tool for His glory when we pray with unresolved difficulties among us.
Which brings us to Paul's third truth for the praying believer, and that is; we ought to be coming in prayer without disputes among us. The KJV/NKJV uses the word "doubting" here but the original Greek is more accurately translated for us in the NIV in the word "disputing" and in the NASB with the word "dissension."
We must be committed to getting along with each other believers, without disputing, without dissension, without arguing.
This applies to the family also. Let me illustrate. It seems that these days we find each member of the family doing his own thing, each with his own circle of friends; every family member with his own schedule that takes him in a different direction. And often a family can't even agree to eat at the same time. It's fine to have friends outside the family but if those friendships are a substitute for the family and those substitutes cause dissension in the family and ruin the healthy relationships the God intended for the family to provide, those relationships will only serve to weaken the family. And where the family goes the church soon follows.
I've heard parents say, "I can't stand my children, I just love it when they're down at the neighbors"; or "I can't wait to go to work so I can get away from my spouse or my kids." I've heard moms say, "If I had to be at home all day with the kids, I'd go crazy!"
Many people substitute community involvement for family involvement. Many try to justify a lack of commitment to their families with the good they do in the community. And this has crept into the church also. Many will use their busyness in the community or pre-occupation with pleasure to keep them from faithfulness in church. And even over-activity in the church can be used as a salve to our conscience for not caring for our families properly. Many folk have given up on getting along with their families and have given up on getting along with other believers.
Commitment to God's family and resolving disputes with one another is essential. God intended for us to gather, build relationships with other believers and grow together through our relationship with Christ and with one another.
But disputing in the church will ruin our witness to those outside the church. Certainly we need to build relationships outside this fellowship of believers for the purpose of spreading the gospel and winning others to Christ. But when we neglect the relationships and accountability found in other believers and dispute with one another we weaken the church and ourselves and slander the name of Jesus in the process.
And the church can only survive and God's name can only be honored when there is unity among its members. This doesn't mean we will always agree with one another. But we should strive to do all things without complaining and arguing (Philippians 2:14). Or as Warren Weirsbe has said, "Christians should learn to disagree without being disagreeable."
The praying believer, then, needs a heart that is right with God and other believers. And this ought to be true of all believers but especially true of the men in our churches. If men are unwilling or unable to take the God ordained leadership of our families and churches then the church will fail in this day when the World desperately needs the message of hope found in Jesus Christ.
Warren Wiersbe's book, in his book God Isn't In a Hurry says;
"There are no shortcuts when it comes to revival. The church desperately needs revival, but it is not going to come by quick and easy methods. Evan Roberts prayed for eleven years before the Welsh Revival broke out, and his ministry during that remarkable time broke him physically. More than one hundred thousand people were converted to Christ during that mighty awakening, but it was not the result of manufactured meetings (they were spontaneous) or manmade promotions. True revival goes deeper than that." (Warren Wiersbe, God Isn't In a Hurry, (Baker Books; Grand Rapids, MI, 1994), p. 14)
I believe, each one of us would like to see Higgins Lake Baptist Church have a greater impact on the families of our community.
Is that your desire? If it is then I want to challenge you today to examine your own heart. Where are your priorities?
Men, are you praying? This really applies to everyone. Are you trying to pray with un-confessed sin in your life? Are your hands clean; is your life clean before God? Maybe you don't know Jesus Christ as Lord and Savior. Your prayers are powerless with God when you pray. You need to trust Jesus Christ first. He is the Savior from the penalty of sin.
Are you struggling with anger, or resentment? Have you refused in your heart to forgive someone you feel has offended you or done you wrong? It may be someone in your family, a neighbor or co-worker or even someone right here this morning in this church. Get things right. Confess wrong, ask forgiveness or maybe you need to forgive.
The greater impact we desire as a church begins in prayer. But we must have these other issues settled first lest we be wasting our time in prayer. I believe each parent, grandparent, and adult here wants to see his family closer to Christ and living for Him. I believe each church member this morning desires to see God's church here at Higgins Lake used mightily for His glory.
That working of the Holy Spirit in our families and the work God wants to do through us as a church begins when we approach our Heavenly Father in prayer and when we can do so lifting holy hands.
Passage: 1 Timothy 2:8
Speaker: Kevin Pierpont, Pastor-Teacher
Date: 8/31/03