Consider contributing to Project Valour-IT. Their efforts are going toward raising funds to provide voice-activated laptops for our injured troops.
If you're a blogger you should consider joining the friendly competition stationed here. Having served in "the Corp" I've signed this blog up for the USMC team which you can join here.
Make sure you donate using the "make a donation" link on your team leader's website. Go donate using the USMC team donation link now or sign your blog up for the team of your choosing.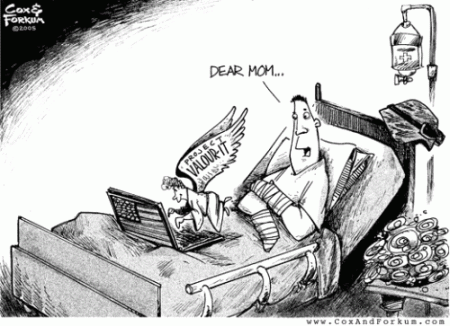 Graphic via Cox & Forkum: Project Valour-IT