For unto you is born this day in the city of David a Savior, who is Christ the Lord. Luke 2:11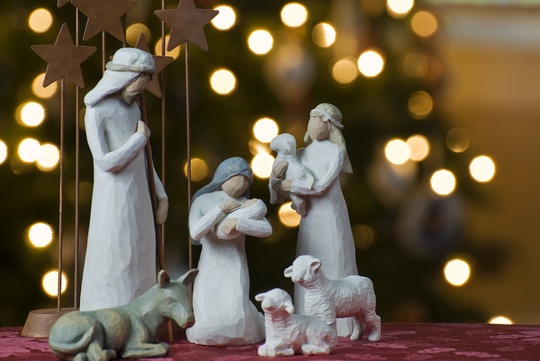 This is a busy week for everyone, so just a quick note.
First, I want you to know how much I appreciate and thank God for each one of you at Higgins Lake Baptist Church. You are all such a great blessing to me and the rest of your church family.
Second, May I be proud of you for a moment? I'm very pleased that so many of you have chosen to join together in prayer during the first 8 days of 2012 for the ministry of HLBC. We now have just over 11 hours of daily prayer commitments. Isn't that great? I'm so thankful you are committed to praying for the work God has given us as a church.
There are still more of you I hope will join with us in prayer. You may still register your commitment on the church website by clicking here, or you may simply reply to this email telling us the amount of time in daily prayer you'd like to commit to. There will be prayer guides available again this Sunday.
Third, I hope you'll set aside an hour on Christmas morning to bring your family and gather with your church family for a special time of worship on Christmas morning at 11 AM. That will be our only time of meeting on Christmas day; no Sunday School or Evening Service. This will be a special service indeed as we worship our Lord and Savior, Jesus Christ.
Merry Christmas to you all and I hope to see you on Christmas morning.
–Kevin
Photo by: jeffweese