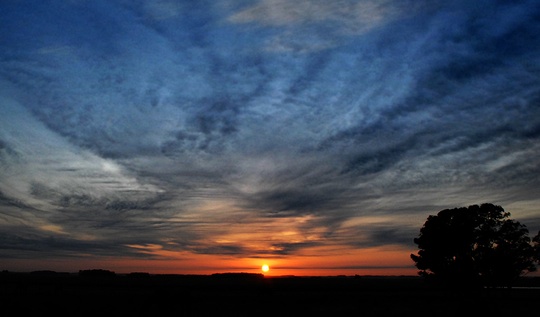 Are you ready for a new year? I'm excited for a new year and I hope you are too.
Here's what we get with a new calendar. An opportunity to commit ourselves afresh to praying for the work that God is doing in our midst at Higgins Lake Baptist Church. I'm greatly encouraged that almost 12 hours of daily prayer have been committed to for our 8 Days of Prayer. Will you join us too? If you haven't already, go to the web form here and share with me your commitment to pray daily from January 1st through the 8th.
With a new year we also gain a new opportunity to have our minds changed for the best. Here's how. Read the Bible through in 2012. Here's a list of Bible reading plans. There's something there for everyone. Find one you like and stick to it. I'd love to hear you tell me, about May or June, "I'm really enjoying reading through the Bible this year." We also have a very nice "Through the Bible in a Year" plan available on the literature table at church.
This Sunday we return to our regular schedule of services with Sunday School at 10 AM, morning worship at 11 AM and evening worship at 6 PM. Being together as a church for worship will be a great way to start the new year.
I'll have special messages on prayer in the morning and evening services to encourage you as we begin our 8 Days of Prayer together.
I'm praying you have a blessed new year and I hope to see you on the first day of 2012.
–Kevin
Photo by: Vince Alongi