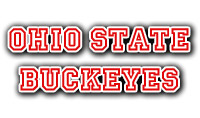 Early blockbuster: Buckeyes vs. 'Horns
Ohio State vs. Texas would be a big game any time, any year.

Plop it in early September, make it No. 1 vs. No. 2, and mix in that Texas beat the Buckeyes on the way to the national championship last season and you've got one big-time early fall blockbuster.