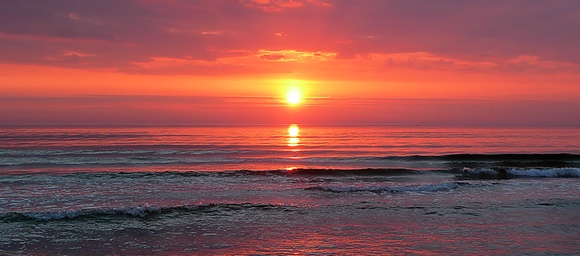 It's Valentine's Day, and everyone is talking about love and showing their love for one another in special ways.
With all the talk of love today I'm thinking even more than usual about how little I deserve God's love. I know He loves me — I'm so thankful and a bit overwhelming.
I wanted to get this note out to our church family today because tomorrow is the 15th. Why is that important? I asked you at the beginning of February to join your deacons and me in praying for our church family each month on the first and fifteenth for at least 15 minutes. May I encourage you to pray tomorrow wherever you are for at least 15 minutes? Let's each pray for God's work here at Higgins Lake Baptist Church and for one another tomorrow.
To encourage your growing prayer life here's a quote from J.C. Ryle that has been a recent challenge and encouragement to me.
Let us pray more, and let us pray more earnestly. Let those who never prayed begin to pray. Let those who have prayed pray better.
Pray for yourselves — that you may know the Lord Jesus, and cleave to Him — that you may be kept from falling — that you may serve your generation — that you may be sober in prosperity, patient in trial, and humble at all times.
Pray for the congregation to which you belong — that the word of the Lord may have free course in it, and be glorified — that the household of faith may become stronger and stronger, and the household of unbelief weaker and weaker.
Pray for your country — that her ministers may preach the Gospel, and be sound in the faith — that her rulers may value the Bible, and govern according to it — and that so her candlestick may not be taken away.
And pray not least for your minister — that he may be strong to work, and willing to labor for your good, that all his sicknesses may be sanctified, and all his health given to the Lord — that he may be ever taught of the Spirit, and thus be able to teach others — that he may be kept faithful unto death, and so be ready to depart when he is called.
Let us all pray, one for the other — I for you, and you for me — and we shall be blessed in our deed!
Thank you J.C. Ryle for the challenge to pray. [1]
I leave you with the scripture passage for the month of February which reminds us to praise and magnify God together. May we do so together in prayer.
Psalm 34:3-4

Oh, magnify the Lord with me,
 and let us exalt his name together!
I sought the Lord, and he answered me
 and delivered me from all my fears.
–Kevin
1. Consider Your Ways, by J. C. Ryle
Photo by: elbfoto (Creative Commons)