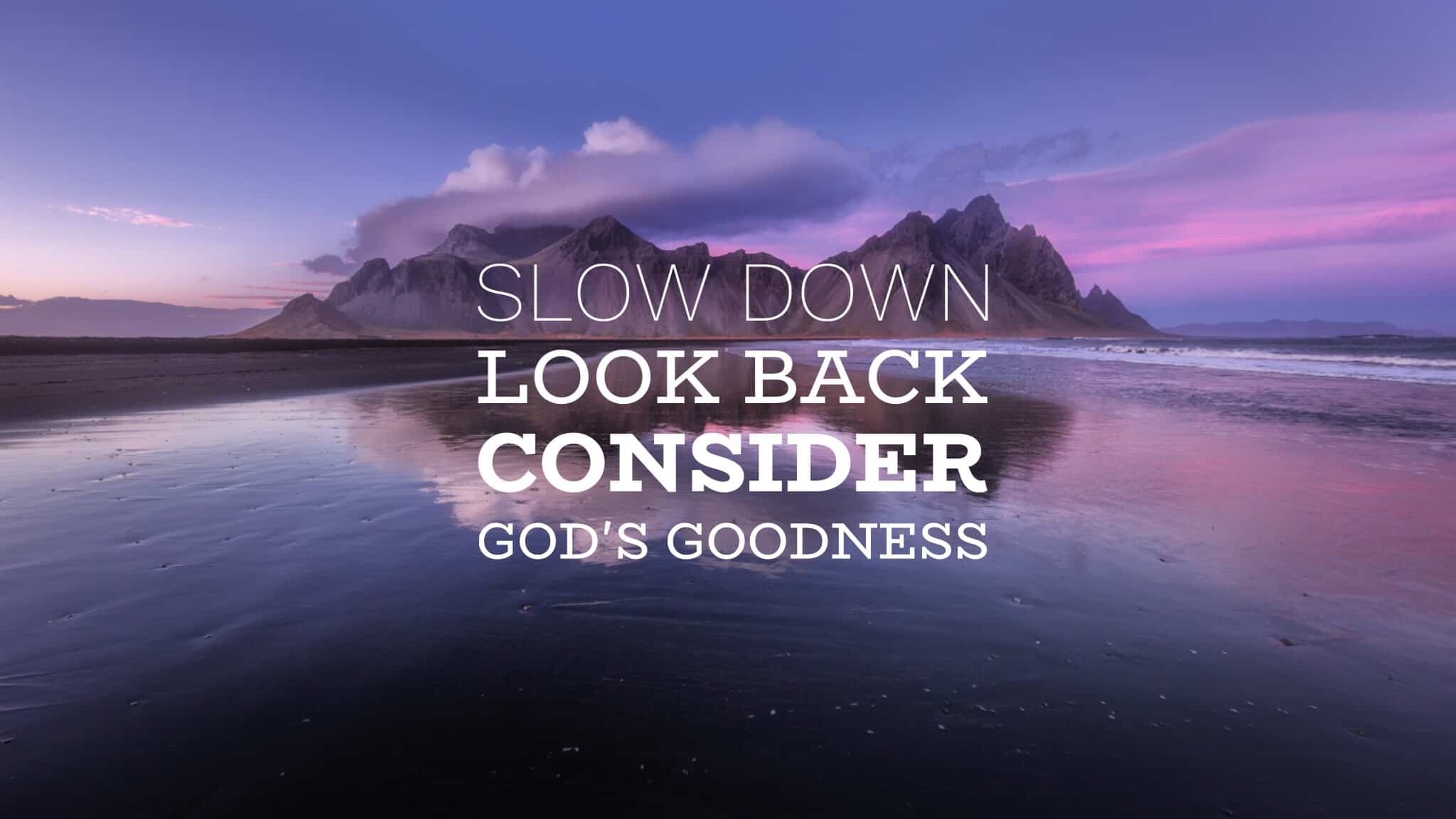 If you live in the United States, today you're likely scrambling in your preparation for Thanksgiving. So are we. We're looking forward to being with many in our family over the next few days.
But whether it's Thanksgiving for you or not, you may find yourself frustrated by all you want to accomplish during a busy season like this.
It's also possible that you are hurting, especially during a festive season.
Let me encourage you to stop for a moment, settle yourself for just a few minutes, and consider the goodness of God.
The Bible gives you many good reminders to be thankful to God.
I believe you'll find the joy, peace and rest only God can give, if you'll take a few moments to reflect on all you have to be grateful to God for. You should do this during this Thanksgiving season, and on every other day of the year, even in days you think it's hard to find joy in.
Remember what the Bible says in 1 Thessalonians 5:18, "Give thanks in all circumstances; for this is the will of God in Christ Jesus for you."
In every situation throughout the year, in a season of activity or emptiness, go back in your mind and recount all that God has done for you. Remind yourself of, preach to yourself, as Jerry Bridges says, the truths of God's Word.
Slow down, look back, consider the grace of God in Jesus Christ, the sacrifice for sinners. Remind yourself that all who believe in Him are forgiven, cleansed, and made righteous in Christ. Have you trusted in Jesus? Then that's you.
This truth will lead to your joy and peace in all of the seasons of life.
Your joy and peace is only through Christ. The Bible says in Colossians 3:17, "And whatever you do, in word or deed, do everything in the name of the Lord Jesus, giving thanks to God the Father through him."
Remember also, to talk with God in prayer about how grateful you are for His grace.
In the words of 1 Thessalonians 5:16-18, the Bible tells you to, "Rejoice always, pray without ceasing, give thanks in all circumstances; for this is the will of God in Christ Jesus for you."
Remember to pray always. Be faithful in prayer, be consistent, be earnest. You may be busy, but you can still pray. You may be lonely, but you can still talk to God. You can find rest and joy in Him.
It's good for you to start each day, especially the busy days, or the hurting days, with quietness in prayer as you yield your day and your desires to God's will for you.
Then remember to keep praying always, throughout your day, especially in the midst of the busyness, and even when you're hurting.
Seek the joy of the Lord as your strength in these days. Remember, the Bible says in Psalm 107:1, "Oh give thanks to the Lord, for he is good, for his steadfast love endures forever!"
These days of feast and festivity go by quickly. These days may be the highlight of your year as you gather with family and friends.
Or these days may be difficult for you if you're alone. It may be you've lost a loved one in recent years and you think especially of them now and miss them with a heart that aches.
Wherever you find yourself, remember the steadfast love of the Lord. He is always good. Remember this, meditate on this wonderful truth, and then, "Let everything that has breath praise the Lord! Praise the Lord!" Psalm 150:6.
Enjoy these days by focusing your attention on God and His goodness, focus on being instructed by the truths of His Word.
Remember what Jesus told His disciples "So also you have sorrow now, but I will see you again, and your hearts will rejoice, and no one will take your joy from you." ‭‭-John‬ ‭16:22‬
In Deuteronomy 7:9 we find these words of encouragement and promise: "Know therefore that the LORD your God is God, the faithful God who keeps covenant and steadfast love with those who love him and keep his commandments, to a thousand generations,"
So here's a recipe for year-round, everyday thankfulness: slow down, look back, consider, and thank God for his steadfast goodness and love.