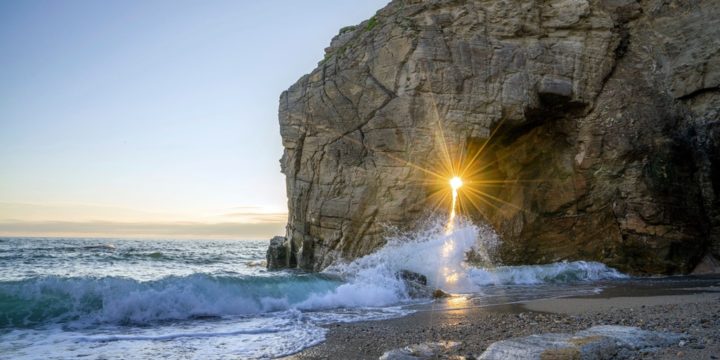 As we prepare for Thanksgiving this week the world around us will be a bit more thankful than normal. Believers in Jesus, on the other hand, have something that ought to make them thankful year round. As followers of Christ our lives should be transformed by what we have to be thankful for in Christ. In 2 Corinthians 9:15 the Bible says:
15 Thanks be to God for his inexpressible gift!
What inexpressible gift is that? Earlier, in 2 Corinthians 5:21 we're told:
21 For our sake he made him to be sin who knew no sin, so that in him we might become the righteousness of God.
In God's divine plan, He made Jesus the object of His just wrath that, through faith in His Son, we might become those whom He proclaims as righteous. And it's because of this that God directed the Psalmist to declare in Psalm 40:5:
5 You have multiplied, O LORD my God, your wondrous deeds and your thoughts toward us; none can compare with you! I will proclaim and tell of them, yet they are more than can be told.
And we hear this in Psalm 139:17-18:
17 How precious to me are your thoughts, O God! How vast is the sum of them! 18 If I would count them, they are more than the sand…
Many are the blessings from God in Christ Jesus. Far too many to number, more than the sands of the sea. Job 5:8-9 puts it this way:
8 "As for me, I would seek God, and to God would I commit my cause, 9 who does great things and unsearchable, marvelous things without number.
And Psalm 71:15 declares this again saying:
15 My mouth will tell of your righteous acts, of your deeds of salvation all the day, for their number is past my knowledge.
And Psalm 92:5 says:
5 How great are your works, O LORD! Your thoughts are very deep!
So how should believers respond to the enormous number of blessings from God in Christ Jesus? Our response should be that we are so overwhelmed with this that we draw near to God, seek Him in prayer, seek Him in the pages of Scripture and tell others of His many blessings.
Psalm 73:28 gives us a view of the proper response of God's people amazed at the innumerable blessings of God, saying:
28 But for me it is good to be near God; I have made the Lord GOD my refuge, that I may tell of all your works.
And Psalm 92:4 gives us another glimpse of how we should respond when it says:
4 For you, O LORD, have made me glad by your work; at the works of your hands I sing for joy.
Note again Psalm 40:5 which we saw earlier:
5 You have multiplied, O LORD my God, your wondrous deeds and your thoughts toward us; none can compare with you! I will proclaim and tell of them, yet they are more than can be told.
Charles Spurgeon writes this in response to the truths of Psalm 40:5
CREATION, providence and redemption all teem with wonders. Our special attention is called by this passage to the marvels which cluster around the cross, and flash from it. The accomplished redemption achieves many ends; it compasses a variety of designs. The outgoings of the atonement are not to be reckoned up. The influences of the cross reach further than the beams of the sun. Wonders of grace beyond all enumeration take their rise from the cross. Adoption, pardon justification, and a long chain of godlike miracles of love proceed from it. Note that our Lord here speaks of Jehovah as "My God. "The man Christ Jesus claimed for Himself and for us a covenant relationship with Jehovah. Let our interest in our God be ever to us our peculiar treasure.

"And Your thoughts which are toward us" — the Divine thoughts march with the Divine acts, for it is not according to God's wisdom to act without deliberation and counsel. All God's thoughts are good and gracious toward His elect. His thoughts of love are very many, very wonderful and very practical. Think on them, for no sweeter subject ever occupied your mind. If God's thoughts of you are many, let not yours of Him be few. Human minds cannot analyze, enumerate or measure God's ways and thoughts. For He has told us, "As the heavens are higher than the earth, so are My ways higher than your ways, and My thoughts than your thoughts." No maze to lose oneself in like the labyrinth of Divine love. How sweet to be outdone, overcome and overwhelmed by the astonishing grace of the Lord our God! Thoughts of eternity, thoughts of my fall, my restoration, my redemption, my conversion, my pardon, my upholding, my perfection, my eternal reward — the value of these mercies is too great for my estimation. (C.H. Spurgeon, Treasury of David, Commentary on Psalm 40:5)
May our response to God's innumerable blessings always be that we draw near to Him and tell others of all He has done and is doing.
In the words of the old chorus:
Thank you, Lord, for saving my soul,
Thank you, Lord, for making me whole;
Thank you, Lord, for giving to me
Thy great salvation so rich and free.